Board
The board of the foundation consists of unpaid, idealistic, enthusiastic and creative people, each with their own specific talent.
The Stichting ZonnaCare board members are:
Erik de Vlaam
(chairman ad interim, secretary, treasurer)
After the passing away of Matthijs, founding father and first secretary and treasurer of the ZonnaCare Foundation, I have been asked to take upon me his role in the Foundation. I agreed, realizing how difficult it was for Annemieke to continue on her own what Matthijs and she did naturally together from the start of Hospice ZonnaCare.
My educational background lies within theology and linguistic science and I worked as a teacher in secondary education for over 20 years. Writing being my talent and hobby, I started a copywriting business, within a year adding training services focused on customer contact skills. These training services brought me inside one of the first callcenter-services in the Netherlands. Later on, this start-up company offered me the position of operations director .
Next step – four years later – was becoming a member of the management team with an international IT-company, as the general manager of the department providing technical ICT-support throughout Europe. The last 10 years of my working life – having completed an intensive 3-year coaching education – I have made myself useful as an interim-manager and management coach. I now enjoy using my expertise and talent to the benefit of the ZonnaCare Foundation, supporting Annemieke to continue the work of Hospice ZonnaCare.
Arjan van den Berg
(board member)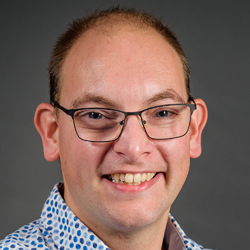 Ever since Kinderhospice ZonnaCare was founded, I have been impressed by the passionate and loving way in which they offer childcare to children. When I became a father myself, only the more I realized how important it is that children can be in a place where they are surrounded by love and care, especially when they cannot always be at home. Well, this really is such a place!
After studying Computer Science at Leiden University, I have been working at several challenging positions at Air Traffic Control the Netherlands, where I currently work as an architect to help make technical systems work more safely and efficiently.
I like to use my analytical skills as a board member of Stichting ZonnaCare, with which we support the great work of the Children's Hospice.
Annemieke Bernard
(board member)

With the establishment of children's hospice ZonnaCare I have found a form to fulfill my wish; a homely environment in tune to children who are in need of care. A degree of concern that parents did not even think they could share with others at first, so measured and specific.
Our expert and enthusiastic team surrounds the children with warmth, attention and love. The right facilities, resources and materials are indispensable and require individual customization. What makes one child happy, the other child becomes over-stimulated.
Care for these children is reimbursed. The tailor-made facilities for the children who stay at the children's hospice are not and are expensive.
We often hear suppliers of, for example, an adapted bed or play materials say "we have never received this question before or we have not experienced this yet". We challenge each other and like to work with those who just want to think outside their comfort zone to make what seems impossible possible. Current example; use a shower stretcher with a heating element so that the child is placed directly on a surface that is already at body temperature.
My life is daily with these children. From their perspective, as a board member of the ZonnaCare foundation, I have the opportunity to articulate on behalf of the children why exactly that item is necessary to get the most out of it.
Joke Advocaat
(board member, note taker)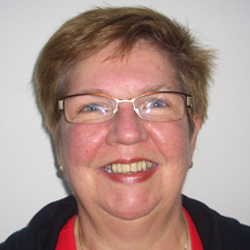 When I heard about the existence of children's hospice ZonnaCare in our village years ago, I was immediately interested and signed up as a volunteer, something I still like to do.
Because I also have a job, I can't help very often but still try to do my bit, in different forms. For example, I also record the meetings of the ZonnaCare Foundation.
Every time I attend I am aware of how important and certainly not self-evident it is when you have healthy children. It must be great for the parents of the children who come to the children's hospice ZonnaCare that they know that their child is cared for with a lot of knowledge, care and love and how wonderful it must be to be able to enjoy life carefree at those moments.
I am proud that I too am a part of the team of such a beautiful institution as children's hospice ZonnaCare, with two enthusiastic, knowledgeable and fine people like Matthijs and Annemieke in charge who make all this possible for the children and parents